The Nashville Number System
by John Boulware

The Nashville Number System is an invaluable tool for playing music and communicating with musicians. All of the pros use it everyday!
$13.95 USD
This 30-page ebook explains the simple system that rules the world of music today: The Nashville Number system.
We'll take you in depth on how the system works and how you can apply it to your music.
We'll cover:
How to convert any song into numbers
Where the numbers come from and what they mean
How they apply to every key
How to instantly transpose any song to any key
This process is not just for chords, the same principles can be applied so you can play melodies in any key!
BUT WAIT!
You're not only getting a thorough ebook about how the most popular chord notation system works and how you can use it in your music, you're also getting:
Detailed, real-life examples in each lesson to show you how the concepts work
Exercises to go along with each concept and principle, and the answers to all of them
History on where this system came from and the amazing people who invented it
Tips on how to make all of your chord charts more professional and more efficient
$13.95 USD
Get The Circle of Fifths and The Nashville Number System together and save 12%!!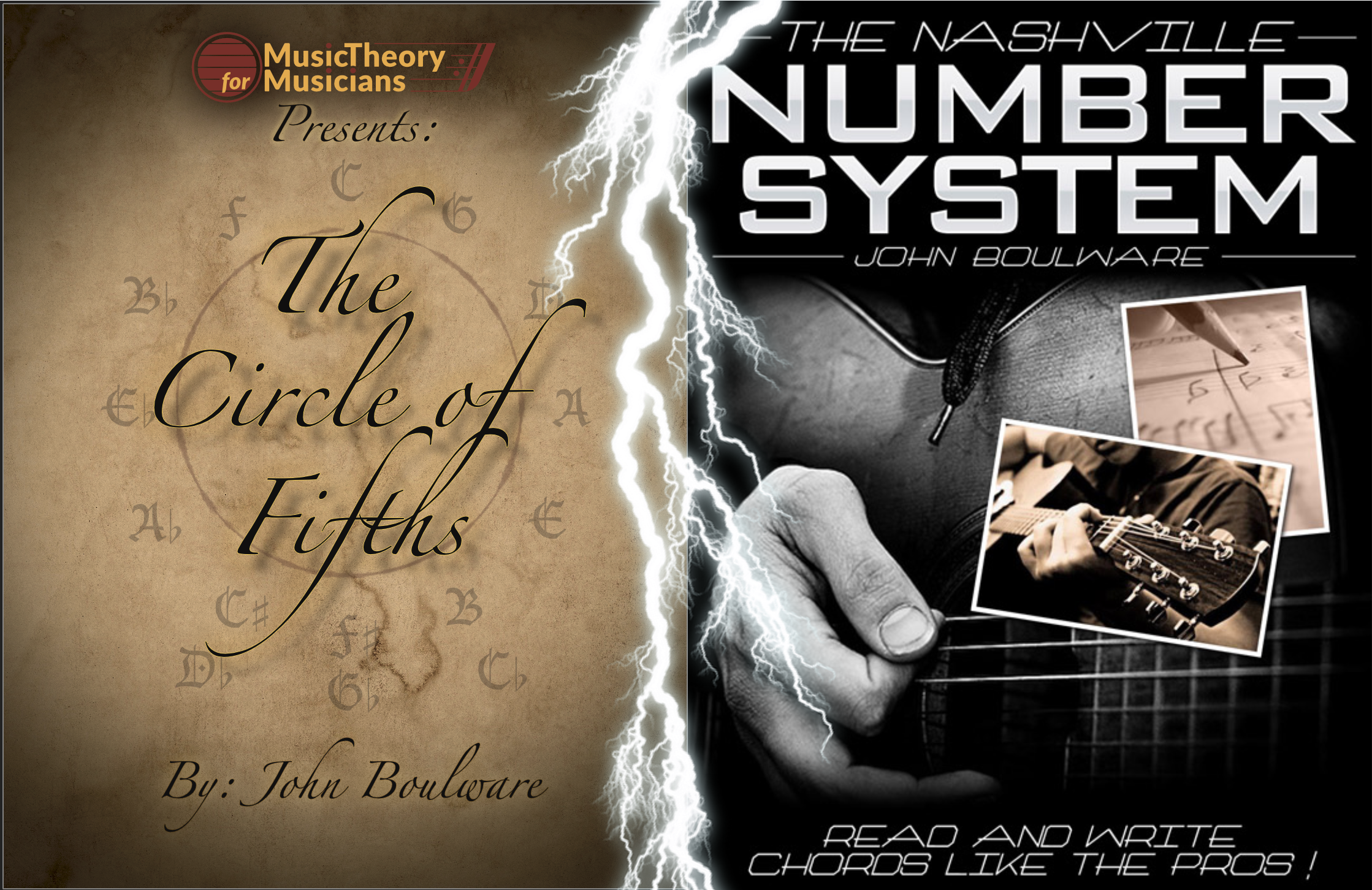 *This file is in a downloadable PDF format. This is NOT a hardcopy book, this is an EBook. When your purchase is complete, you will be brought to a page where you can download the file immediately.  If this doesn't work on your computer, you may need to download Adobe Reader. If you have any questions, feel free to contact me.
---
Return from The Nashville Number System Ebook to Homepage
Hope this helps! Practice hard and let me know if you have any questions!